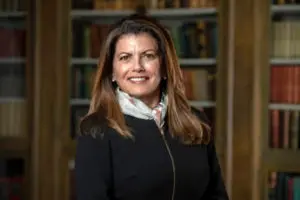 Lisa A. Villasenor

Senior Attorney
(Of Counsel)
Lisa is a highly skilled litigator, negotiator, and top trial lawyer, with a long and successful background litigating personal injury and wrongful death cases to trial.
With an undefeated record in trial and arbitration for her clients, Lisa has a 100% win rate in 12 trials to verdict – including a wrongful death case, a toxic-mold case on behalf of a homeowner, and many auto accident cases.
Lisa is a formidable adversary. Her recent case results include $1,750,000 in a case where a migrant farmworker in her 60's was struck and killed by an agricultural vehicle, $1,500,000 for a retired 73-year-old man who sustained a surgical femur fracture and post-surgical complications after tripping and falling on a box left in the entryway of a market, and $998,000 for a father and son injured by a negligent tow truck driver.
Lisa joined The Hassell Law Group in 2014 as Senior Counsel and has practiced law for the past 33 years.
In 2021, the national lawsuit results ranking site Top Verdict recognized Lisa for her exceptional case results achieved in 2020 on behalf of the firm's clients. Lisa was honored with awards including:
Top 20 Pedestrian Accident Settlements in California
Top 50 Motor Vehicle Accident Settlements in California
Lisa has worked extensively on both sides of legal cases, as plaintiff's counsel and also as defense counsel. Before joining our firm, she practiced personal injury, asbestos, and pharmaceutical litigation at some of the top law firms in San Francisco. She was a defense attorney at a top San Francisco law firm, Manning, Marder, et al., and was a partner at Prestholt, Kleeger, Fidone & Villasenor.
Her extensive litigation experience includes personal injury, premises liability, wrongful death, government-entity liability, toxic torts, and insurance bad faith. After the 1994 Northridge earthquake, Lisa worked extensively on bad-faith litigation against 20th Century Insurance Company.
Lisa is a highly distinguished member of the Queen's Bench Bar Association, which promotes equality for women. She is a member of the San Francisco Bicycle Coalition, and WalkSF, safety advocacy organizations for bicyclists and pedestrians.
Lisa received her Bachelor of Science degree (B.S.) from Cal State University, Long Beach, and her law degree (J.D.) from Loyola Law School. She was admitted to practice law in 1988. During her school years, she worked in her father's insurance brokerage gaining significant insight into insurance issues and the insurance industry.
She is a highly distinguished member of The San Francisco Trial Lawyers Association.
In her spare time, Lisa loves to golf. She is an avid golfer and a member of many local women's golf organizations.